What to expect in a CPR Class
So, you're interested in taking a CPR class, but you have some questions. We are going to be looking at some of the things you might want to know about taking a CPR Class and what is involved in getting a CPR Certification.
We are going to be talking about standard CPR Classes designed for a "layperson", which is the term used to describe someone who does not need medical provider (i.e. Doctor, Nurse, EMT, etc.) level CPR training. Medical Professionals need a special CPR Certification called a BLS Certification.
One great thing about the CPR classes designed for the general public is how versatile they are. You can add a First Aid module to your course and learn about treating abrasions, burns, poisoning, and more. You can remove Pediatric CPR Training to streamline the class to your needs. This option is often used in industries such as manufacturing or construction where children aren't generally present. AED (Automated External Defibrillator) training used to be an add-on option for CPR Training, and while you can request a class without training on AED's today it's really core to the curriculum. We suggest that most people take the full layperson course that includes training on adults, children, infants, as well as First Aid.
The main CPR Classes offered by American Red Cross training providers, like Key CPR are:
Adult CPR/AED
Adult First Aid/CPR/AED
Adult and Pediatric CPR/AED
Adult and Pediatric First Aid/CPR/AED
The world is changing, and CPR Training is no exception to that rule. As the world goes more digital so is CPR training. Today most people take what is called a Blended Learning Class. It really is a great way to learn. A Blended Learning Class allows you to take a portion of the class online. You get scenario-based online learning, that is kind of like a video game, which takes you through different situations and teaches the rules to take the proper actions. You can do this at your convenience right from the comfort of your own home.
Once you are done with the Blended Learning portion of your class you will go to a physical classroom where a certified CPR Instructor will provide you with the hands-on instruction and learning that is really needed to be sure you can perform the lifesaving skills properly. Your instructor will help you with your technique and challenge you with in-class scenarios to make sure you are ready to respond to an emergency in the real world.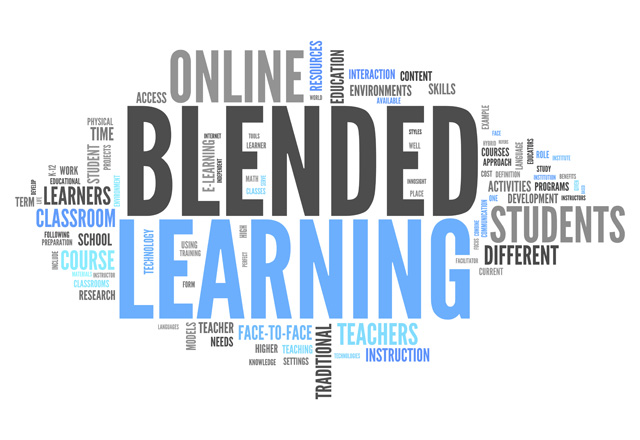 The CPR Training Equipment You Will Be Using
The manikins used to teach CPR skills are very advanced these days and are a big part of being properly trained. The latest ones, like the ones used in all Key CPR classes, have a realistic feel as well as feedback technology allowing you to know that you are doing effective chest compressions as well as rescue breaths. The manikins have devices in their chests to let you know if you are compressing the chest enough to do effective compressions. LED feedback technology visually shows if you're doing the compressions too fast or too slow. The head on the manikins will also tilt to make sure you have properly opened the airway to give effective rescue breaths. The chests also have lung bags to simulate real lungs so that you can see the chest rise and fall as rescue breaths are administered. If your class covers pediatric skills, you will learn special techniques on infant manikins that also have feedback to let you know you are doing the skills properly. Make sure to use a training provider that has up to date training equipment, it makes a huge difference.
What Do You Need To Know Before You Take A CPR Class?
All you need is the willingness to learn and the time to take it (1-5 hours total depending on the training you choose). You don't need to know anything beforehand, there are no prerequisites. CPR Classes are for everyone. CPR Classes can even be taken by kids, so long as they can sit in class and are good at listening to instruction.
What To Bring To A CPR Class
You should wear comfortable clothes and shoes. You will need to be able to kneel on the ground next to the manikins as well as sit in a chair to listen to the instructor and watch videos. If you use a cane or a wheelchair bring them and use them. If you wear a knee brace or a wrist brace for physical activities bring those and wear them as well. Performing CPR is a physical activity, but the class is designed for everyone.
You will also need to bring a willingness to learn and an open mind for new ways of doing things. The CPR steps have changed over time as research as given new insights on what works and what doesn't. The CPR class of 15 years ago is be much different than the ones taught today, and that's a good thing. All the changes are backed by scientific study.
Things To Know About The CPR Test
That four-letter word TEST may have just put a chill down your spine. Don't worry, it's not that difficult. It's designed to get you to pass, not fail. You may not even be required to take a traditional test where you answer questions and mark your answer if you take a classroom only course.
If you choose the Blended Learning class you will need to take a test online before you go to your class. You may also be required to pass a test if your employer requests one (which does happen occasionally for employer sponsored group classes). This test in both cases are multiple choice tests that test your knowledge on important topics that were covered in your course. Questions like, how many compressions do you give in one cycle of CPR, are some that you could see on the test. To pass the test you generally must score 80% or higher. If you don't pass for any reason your instructor will generally allow you to take a retest. The written test, if you must take one at all, is nothing to be scared of.
The most important part of a CPR test, or assessment as we like to call them, is when you are performing your skills with your instructor. Your instructor will work with you to make sure you are performing effectively during the classroom exercises. Then your instructor will run you through scenarios to see how you perform the skills you just worked on. You don't have to perform perfectly but you do have to perform effectively.
Getting Your CPR Certificate
Most of the CPR Certification Providers have moved to digital or eCards for certifications. The American Red Cross Certifications that Key CPR provides are digital/eCard certifications. These are just as valid as paper certificates and you are welcome to print your own certification card or even pay to have one printed and mailed to you. The digital certifications have a few advantages. You can't lose a digital certificate and they are easily validated by your employer or organization requiring that you have one. They can also be looked up online at any time, day or night. You will receive notice via email when your certification is available. You can also look up your certifications online through the American Red Cross.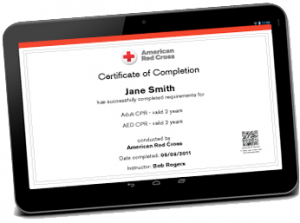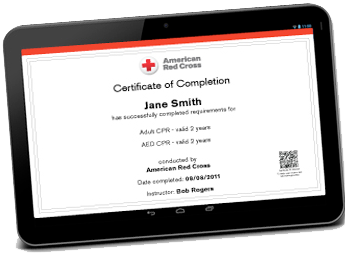 Classes can generally be booked online. At Key CPR, we offer a full schedule of our upcoming CPR classes. You can also request a private class to be taken at one of our facilities or at yours. If you would like to book a class over the phone or talk about private classes, we would be happy to talk with you about your options. If there is not a Key CPR location near you the American Red Cross has a "Take a Class" website that allows you to search for classes near you. Other providers, like the American Heart Association, offer websites to help you search for classes too.