CHOOSING A CPR CERTIFICATION CLASS
Choosing a CPR Certification Class
If you aren't quite sure how you're going to get your CPR Certification you've come to the right place. There is a lot of information out there, but a lot of it is outdated and some is plain wrong. We are going to look at some of the most common CPR related questions as well as things you should be aware of when you spend your hard-earned money and valuable time.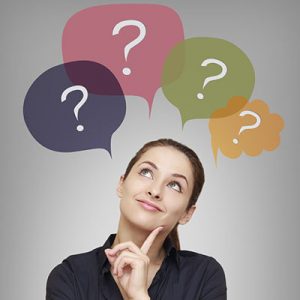 Which CPR certification level do I need?
The best choice for most people is the standard level CPR certification, usually called CPR for the layperson. These are the CPR, AED, and First Aid classes that Key CPR Offers. We have a few variations depending on your requirements and we can custom build even more if you need something special. Professions that generally get a standard layperson CPR certification are:
Nannies
Construction workers
Nursing home employees
Coaches
Camp counselors
School bus drivers
Personal trainers
Teachers 
Daycare workers
Babysitters
Healthcare providers, like nurses and doctors, are required to hold a CPR Certification as well. The CPR Certification for Healthcare Providers is called the Basic Life Support Certification or BLS Certification for short. Professions that usually need a BLS Certification are:
EMTs
Firefighters
Medical assistants
Dental assistants
Nurses (RN)
Licensed vocational nurses (LVN)
Occupational therapists
Respiratory therapists
Hospital technicians
Physical therapists
Dentists
Paramedics
Do I Need an AED Certification?
Most of CPR Classes will include training on an AEDs but not all do. Always be sure to check with your employer (if the certification is to fill a job requirement) to see you exactly what you need to be certified for. If you need an AED Certification don't worry, knowledge and skills on proper AED use is core curriculum in almost all CPR Classes that allow you to earn a certification. The exception is Hands-Only CPR Classes.
Do I need First Aid Certification?
You may need First Aid training to satisfy an OSHA-mandated job requirement, you should verify the requirements from your employer before signing up for a class. Having first aid training can help to save lives. Giving proper first aid care immediately can play a huge role in a person's recovery time and can even make the difference between having a temporary injury that heals or long-term disability. If you have kids or will be working with children First Aid Training is probably a great idea to get, even if it's not required.
Do I Need Infant and Child CPR Certifications?
Some people are required to hold CPR training certifications including infant and child skills, such as daycare workers or foster parents. American Red Cross training centers, like Key CPR, can be very helpful for addressing this because we break our CPR classes into pediatric and adult components. A class focusing on infant and child skills will have special infant manikin's provided to train on because the techniques used on an adult are quite different than those used on an infant.
What About Hands-Only CPR?
You my have heard about Hands-Only CPR. It's something that is very exciting. We feel it is going to save a lot of lives. Hands-Only CPR was designed to teach lifesaving CPR skills to as many people as possible.
The big differences Between Hands-Only CPR and "Standard" CPR is that Hands-Only CPR does not include training on giving rescue breaths and generally does not provide certifications or training on AEDs. It includes chest compressions only. You may be wondering why it's so great then? The simple answer is accessibility. You can watch a video or take a class that is generally very inexpensive or sometimes even free and they never take up much time. The AHA has even been installing Hands-Only CPR kiosks in airports bringing the training to the people.
If you need a certification for a work requirement Hands-Only CPR is probably not going to be what you need. If you don't have the time, money, or will to take a full CPR class please watch a quick video on performing Hands-Only CPR, it could save a life.
Which Certification Provider Should I Get My Certification from?
There are many organizations that provide certifications in CPR, but usually the two preferred organizations are the American Red Cross (ARC), which Key CPR provides, and the American Heart Association (AHA). Some employers or regulatory organizations will also accept a certification from the American Safety & Health Institute (ASHI) or other organizations. If you are required to get a CPR certification be sure to verify if  you need a certification from the American Red Cross or American Heart Association. Most employers accept CPR Certifications from either the American Red Cross or American Heart Association.
Can I get one of the 100% online CPR Certifications?
Learning lifesaving CPR skills is super important. Not everyone can afford a CPR class with an instructor teaching in-person. Some can't physically come into a classroom. If you are interested in life saving skills and this is you we think online only training can be a great idea.
If you have the time, money, access, or must get a certification because of a work requirement our advice is to away from these 100% only online classes. Taking a class in-person under the guidance of certified instructor with proper training devices (i.e. adult and infant manikins with feedback response and "lungs" for rescue breath training) is essential to properly practicing and proving competence in the skills of saving a life. That's why most employers don't accept online only courses.
Like most things it's not quite as simple as online class vs online class. The big certifications providers know people want the convenience of an online class and they came up with a great solution. You can take what's known as a Blended Learning course. These are the most popular courses that Key CPR offers. A Blended Learning course allows you to take part of the class online and take the rest under the guidance of a certified instructor with proper learning tools, like CPR manikins. 
Both the American Red Cross and American Heart Association offer certifications for Blended Learning courses and they are generally accepted as widely as the classroom only courses. The certificates are actually the same only the delivery method differs. Key CPR recommends a Blended Learning Course for most people but classroom only courses are still great options if you enjoy the full classroom experience rather than dealing with an online class.
What Certifications Does the Key CPR Provide?
Here at Key CPR we offer American Red Cross Certifications that are good for 2 years. There are many combinations of training that can be configured for specific needs, but the most popular options are:
Adult and Pediatric First Aid, CPR & AED (Recommended class for the general public and teachers) – This class will prepare you to recognize and care for first aid, breathing, and cardiac emergencies. This class satisfies OSHA/workplace requirements and meets the CPR requirement for the California Teaching Credential.
Adult and Pediatric CPR & AED – This class incorporates the latest science and teaches students how to respond to cardiac and breathing emergencies to help victims of all ages. This class satisfies OSHA/workplace requirements and meets the CPR requirement for the California Teaching Credential.
Adult First Aid, CPR & AED Certification – This class will prepare you to recognize and care for first aid, breathing, and cardiac emergencies involving adults. This class meets OSHA/workplace requirements.
Adult CPR & AED Certification – This class will prepare you to recognize and care for cardiac and breathing emergencies involving adults. This class meets OSHA/workplace requirements.
Basic Life Support (BLS) for Healthcare Providers (Recommended for Doctors, Nurses, EMT's, and Firefighters) – This class is designed to train professionals to respond to cardiac and breathing emergencies for adult, child, and infant victims. This training is consistent with the 2015 AHA Guidelines for CPR/ECC is usually required certification for healthcare providers as well as public safety professionals.
What is Blended Learning?
Key CPR, in partnership with the American Red Cross, now offers blended learning courses. You take a portion of the course on-line, then complete the skills training with the latest advancements in CPR training tools with live certified instructors. You will receive the same certification as the classroom only course. This is the most popular option and is the best fit for most people by allowing you to take the majority of the class in the comfort of your own home and get the hands-on skills taught and tested in-person under the watchful eye of a licensed CPR instructor.
How Do I Sign Up for a Class?
At Key CPR we have upcoming classes listed on our website for your convenience. If you can't find a class at the time and location you want, give us a call or send us a message and we will tailor a class for your needs. We offer on-site training as well where we bring the classroom to you training you and your employees at your location. We can even train large groups of 50 or more. Our On-Site Group Training options offer the most flexibility and are generally less expensive for larger groups.