AED CERTIFICATION
SAME DAY CERTIFICATION CARD
Register For An AED Certification Class Today!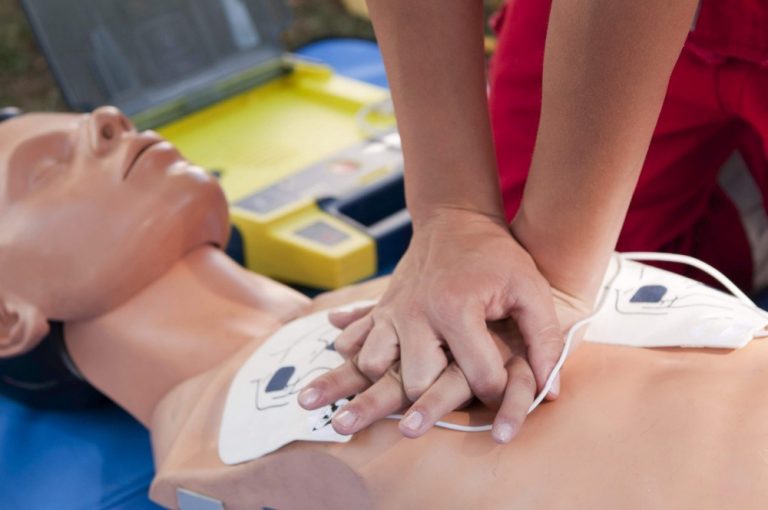 We offer American Red Cross CPR and AED certification classes (valid for 2 years) that can prepare you to take the proper actions in the critical moments when they are needed most.
* These classes are NOT for Healthcare Providers (Please take our BLS course if you are in healthcare)
Train in Our Modern Classroom
We believe that our customers deserve an up to date classroom experience. Our training room is designed so that you get the most our of your training and being comfortable is a big part of that. Come see the Key CPR difference for yourself…
FREE Digital Participant / Student Manual included!
Same Day American Red Cross Certification! (Valid for 2 Years)
Recommended for: Teachers, Fitness Trainers, Security Guards, and the General Public.
• This class is a combination of our most popular classes for a lower price!
• This class fulfills the CPR requirement for the California Teaching Credential
• This class meets OSHA/workplace requirements
• This class is NOT for Healthcare Providers (Please take our BLS course if you are in healthcare!)
Duration: 1.5 hour class time + 2.5 hours online = 4 hours total
Why AEDs are so Important
Response times for first responders averages between 8-12 minutes, and during sudden cardiac arrest each minute that defibrillation is delayed reduces a person's chances of survival by up to 10%. Being AED trained and certified can put you in a position to trigger the Cardiac Chain of Survival by recognizing the problem, taking the proper actions, and possibly saving a life.
An automated external defibrillator (AED) is used to help those experiencing sudden cardiac arrest. It's a high tech, easy-to-use, medical device that can analyze the heart's rhythm and, if necessary, deliver an electrical shock, or defibrillation, to help the heart re-establish an effective rhythm. Get your CPR and AED Certification and learn how to help when it's needed most. 
Our CPR/AED certification programs are designed by the American Red Cross and taught by our expert instructors. Our courses are OSHA compliant as well as being fast, easy, informative and affordable. Our classes are delivered in a variety of ways including in-person, under the guidance of knowledgeable instructors, and via award winning online blended simulation learning. This way, you can choose the option that suits you best.
The First Aid, CPR and AED certification programs are typically combined to one class covering it all allowing you to be certified in three certifications bundled into one convenient class. Certification classes take a just few hours to complete but the skills you learn can be invaluable if and when you need to use them. You could save someone's life.
In the United States 911 response times average 8 – 12 minutes. During sudden cardiac arrest the chances of someone's survival is directly related to how quickly defibrillation can be given. Every minute that passes before lifesaving defilation is administered reduces a person's survival of 10%. Key CPR believes that improved training and access to AEDs could save countless lives every year. For the best chance of survival of cardiac arrest everyone should be within four minutes of an AED and have someone nearby that is trained in its use.
Our CPR/AED certification program also includes a recertification component for current certificate holders, and can help nurses, first responders, social workers, teachers and others, earn continuing education credits. American Red Cross courses, like the ones that Key CPR offers, qualify for CEUs. Classes such as CPR, First Aid, AED, Wilderness and Remote First Aid, CNA training, babysitting, and more qualify for CEU credits. Browse the complete American Red Cross list of courses eligible for CEU training credits.
Key CPR provides Same Day Digital Certificates for our graduates. Our highly regarded American Red Cross Digital Certificates are extremely convenient allowing you to access your certificates from anywhere. Paying for duplicate certification cards is a thing of the past. Each certificate includes a unique code which allows employers to easily confirm your certificate is valid. Certified individuals as well as employers can visit the American Red Cross Certificate Verification web page and enter the ID found on the digital certificate to access up to date certificate and student information.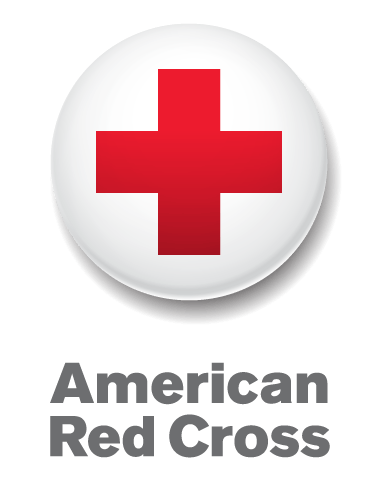 Proud Provider of American Red Cross First Aid, CPR and AED Training
Common AED Certification Questions:
American Red Cross CPR/AED training courses, like the ones provided by Key CPR, allow you to learn how and when to use an automated external defibrillator (AED). Training options include in-person class work, and online / classroom blended learning, which combines online information with hands-on skills sessions. These training options give you the ability to choose in the style of course that best suits your schedule and learning style.
AED stands for Automated External Defibrillator. An AED is a sophisticated yet easy to use devise that monitors the heart rhythm and can deliver electric shock to the heart to try to restore a normal pulse. AEDs are used in emergency situations, often before the patient can even make it to the hospital, to treat cardiac arrest.
How Long Does AED Certification Last?
The American Red Cross CPR certifications that Key CPR offers are good for 2 years.
How Long Does it Take to Get AED Certified?
The time it takes to complete the Red Cross class depends on the training you choose and whether you are taking the classroom only or blended learning option where part of the class is completed online and part of it is completed in-person with a qualified CPR Instructor present.
For example, the Adult CPR/AED class will take:
Classroom only – About 2 hours and 38 minutes
Blended Learning – Online 1 hour and 5 minutes (completed via the internet at your convenience) plus 35 minutes of in-class instructor led skills learning with manikins.
How Much Does CPR Certification Cost?
The CPR course cost depends on the CPR certification curriculum and training provider that you select. However, many affordable CPR certification classes are offered across Los Angeles and Orange Counties, including first-rate CPR training courses from the experts at Key CPR. Our prices start at $59 for an Adult CPR/AED class and certification.
Can You Use a Defibrillator on a Wet Person?
Emergencies occurring outside of a hospital are rarely in a perfect environment for patient care. AED's are designed to be used in a wide variety of environments. The use of an AED on a wet or damp person is fine, including in light rain, mist, or snow. You should always try to dry a patient off to allow proper adhesion and contact of the AED pads if possible. One exception is that an AED should never be used on a person submerged in water. The person would need to be removed from the water (situation permitting) before using an AED on them.
Most defibrillators sold have clear instructions on where to place the defibrillation pads. They should be attached to bare skin on the front of the chest, one above the right nipple, and the other on the left side of the chest below the left breast area. The exception is for pediatrics, where one pad is placed on the back and the other on the front of the chest. There are specific adult/child and infant AED pads so you should be sure to use the correct ones. Make sure to follow the instructions provided with your AED and be trained and certified for its proper use.